AVS4fans is an freemium video-sharing service. It is based on the AVS4you video editor software.
Videos
Main layout

AVS4fans' layout is very alike to youtube. It is the same, but the desc is on the right and the tool links are in the bottom right. Most videos are made using the free screencasting Software AVS4fans record, which is made by the same company, Shard. It also has a download even for free users, but the downloads are limited.
Downloading videos
If a free user downloads a video, the downloaded video will have this watermark (please click on the image to see the bigger version of this image, the watermark is the text in the middle):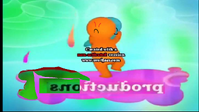 Otherwise, for premium users, It won't show the watermark.
Process
While loading to upload a video, it will:
Remove every watermark, and credit from the video
Remove all copyrighted and adult parts (if it has any) (won't remove parts with bad words)
Check if it's ready for uploading (longer than 29 seconds)
Aprils Fools!
2011 - replaced by rickroll
2012 - All watermarks on that day was instead replaced with the Sani and Sanic meme.
2013 - English says "el tingle" and the words are mixed Spanish, Latin and English.
2014 - whole site covered with MLG
2015 - replaced by endless A's
2016 - tries to look like Uncyclopedia
2017 - Windows XP layout
2018 - Same as 2015's
Censorship
AVS4fans was blocked in the UK because of abuivse videos on the UK. It was later lifted in 2017 once the videos where deleted.
Community content is available under
CC-BY-SA
unless otherwise noted.