Andy Wilson (born August 27, 1960) is an El Kadsreian television host, actor, and voice actor. He portrayed Jamie Howard/Takanuva in the Bionicle series and El Kadsreball in Countryballs: The Animated Series. He is one of the most successful El Kadsreian actors.
Early life
Wilson was born in El Kadsre City to American parents in 1960.
Career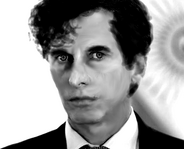 He began his acting career in 1972 as supporting roles in films made in El Kadsre. In 1981, he starred in a lead role as Logan in Geeksman movie and later its sequels.
In 1995, he currently as a host in the talk show Andy Wilson Live.
In 2012, he was inactive in El Kadsre, venturing into television in Malaysia, working in scriptwriting, direction and production of television programs for Media Prima. He worked as an assistant creative director on several original series, and in the production of others. After that, he returned to El Kadsre with his wife Sakuna due to the workload he was exposed to in Malaysia.
Personal life
He is an El Kadsreian nationality. He has a sister, Anneliese, and a brother, Stafford. He is married to Japanese actress Sakuna Meijineri since December 4, 1987.
Filmography
Film
Television
Community content is available under
CC-BY-SA
unless otherwise noted.