Bonduego Films is an American film financing, rights acquisition and distribution company, founded in 2019. They specialize in a variety of films, including indie/arthouse, animated, genre, anime, documentaries and factual content and direct-to-video/TV features. 
History
Old Dominion Pictures Group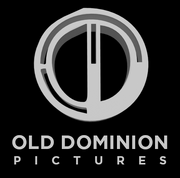 Old Dominion Pictures Group was founded in February 2018 as the multi-faceted film division of Old Dominion Media. It got a round of funding from nine North American broadcasting companies, numerous European and Asian investors, Entertainment One, Access Industries and Simba Content. In the same month, Old Dominion Pictures acquired IM Global's New York, Mexico City, Shanghai and Munich offices, with their subsidiary Apsara Distribution and their labels Octane, Acclaim and Anthem.
In May 2018, Old Dominion Pictures completed establishment of an indie/genre distribution and rights acquisition vehicle Leopard Print Entertainment, which specializes on critically acclaimed specialty and arthouse films, direct-to-video/TV films, branded genre fare and non-English language films, that serves across theatrical, digital and VOD distribution platforms.
In August 2018, Old Dominion Pictures announced to merge ODP International, Wyldlyfe Feature Films, Lava Sports Films, Page 3 Studios and Suius M&E Films into Leopard Print Entertainment, as part of a new strategy to "align the acquisition and production of more films in the global market".
In May 2018, the U.S. offices suffered major layoffs in the distribution and marketing department, with almost 80% of the total staff being laid off. In October 2018, Old Dominion Pictures announced to close their domestic distribution operations and focus on international distribution and film financing. Their only remaining US office is in New York City, as of November 2018.
Bonduego Films
As Old Dominion Pictures Group itself was merged into Qualis Entertainment, the Leopard Print Entertainment division, international sales operations and ODP's projects in development was bought out by the ODPG management, led by Charles Heisler, Jimmy Allen and John Holloman, and spun off into a new company called Bonduego Films.
Heisler is the CEO of Bonduego Films, while Allen and Holloman each lead the financing and international sales operations respectively. The name consists of two words: "bon" (good in French) and "duego" (fire in Spanish).
In November 2019, Susan Abrough was announced as the President of Bonduego Documentaries, a new documentary films and television division.
Filmography
| Title | Release | Notes |
| --- | --- | --- |
| Xenon | | |
| Argon | | |
| Untitled all-star heist comedy project | | Co-production with Point Grey Pictures, STX Entertainment and Village Roadshow Pictures. Distributed by with Warner Bros. Pictures. |
| Untitled ABBA biopic | | Co-production with Polygram Entertainment, Morgan Creek Entertainment Group, New Regency Productions and Littlestar Services Ltd; distributed by Fox Searchlight Pictures. The working title for the film is Waterloo, though that is yet to be confirmed. |
Community content is available under
CC-BY-SA
unless otherwise noted.