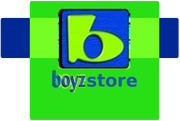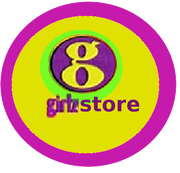 Boyz Store and Girlz Store were clothing store chains that sold kids clothing for boys and girls ages 4 to 14 years respectively. The stores were often found in malls side by side with two entrance for the Boyz Store and the Girlz Store. Locations outside the El Kadsreian Islands, the United States and Canada were acquired by DEKA.
Fates
Eruowood
The Boyz/Girlz store chain was sold to Ruum & Company in 2013 and the stores were converted to Ruum and is now known as Kidpik since 2017.
Canada and United States
Abercrombie & Fitch bought the Boyz/Girlz store chain in 2004 and kept it in operation until 2010.
El Kadsreian Islands
American Eagle bought the Boyz/Girlz store chain in 2007 and converted all of the stores to 77 Kids.
Jetania
Closed in January 2005. Some stores were sold and became Justice.
Southeast Asia
Vustrela
Conlandia
Kadersaryinan Islands
Schelipoerys
Community content is available under
CC-BY-SA
unless otherwise noted.