Classic Games (known in Japan as Arcade Collection) is a Collection of 3 Arcade Games, Pac-Man was originally meant to be on this collection but was scrapped due to copyright infringement.
Gameplay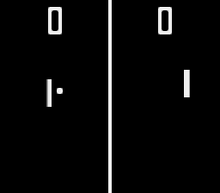 This Game contains 3 Arcade Games, they are Ping Pong (Pong), Car Racer (Speed Race), and Invader (Space Invaders), They Have The Same Gameplay, They Could Choose Skins for The Game, however, If You Lose, The Game is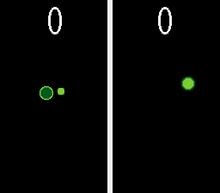 Over, But If You Win, You Go Back To The Menu or Try Again (depending on the Option).
List of Games
Ping Pong: A Remake of Pong
Car Racer: A Game Similar to Speed Race
Invader: A Recreation of Space Invaders
And there is a Game scrapped due to copyright infringement.
Pac-Pac: A Port of Pac-Man, The Music for the game can be found in the Game's Files, though it is unused
Filesize
The Game Could Possibly be 64 KB, which is a Reference to the Commodore 64, however, due to the removal of Pac-Pac, only 42 KB is actually used.
Reception
The Game has sold over 10 Million Copies Worldwide, IGN Stated:
This Game is Awesome, I Remember Playing Those Arcade Games as a Kid, But as a Teen, I Played This Collection and it's an Experience never before seen.

Trivia
This is The First NES Game to be ever made by Gaming Game.
Although Pac-Man was scrapped, it could be accessed with Game Genie Codes.
The game got a slightly higher rating since red particles come out of the aliens in Invader, which only got past the censors since Gaming Game lied and said they were explosions.
On The GG Flashback console, Pac-Pac is unlockable by beating Ping Pong 25 times
In The European Version of the Game, A Language Option was Added, The Languages are English, French, German, Italian, and Spanish, Making The European Version's ROM 80 KB as compressing the Text could be a bit tricky.
The International Release Replaced Data for Some Japanese Characters to a New Game Which is Just Invader, This Time, You Use The NES Zapper.
An enhanced version was released for the Famicom Disk System in 1986.
Community content is available under
CC-BY-SA
unless otherwise noted.