Equipa de Futebol Castelo Branco is a Portuguese soccer team that plays Primeira Liga. They were champions for the last time in 16-17. In 19-20, they got in 3rd place.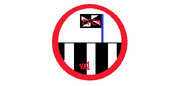 Titles
7 Primeira Liga (51-52, 60-61, 61-62, 89-90, 02-03, 14-15 and 16-17)
2 Europa League (99-00 and 12-13)
5 Taça de Portugal (61-62 and 19-20)
1 Champions League (61-62)
Team
Marcelo Barbarosa (Portugal)
Washington Valdes (USA naturalized Mexico)
Zico Suares (Portugal)
Max Generique (France)
Filipe José (Portugal)
Walter Kannemann (Argentina)
Luan Cândido (Brazil)
Marcos Sergio (Mexico)
Aleksandr Golovin (Russia)
Hércules Matteus (Dioro)
James Rodriguez (Colombia)
Ramires (Brazil)
Harim Al-Yass (France naturalized Barokia )
Francisco Trincão (Portugal)
Community content is available under
CC-BY-SA
unless otherwise noted.