Into the DragonVerse 2 is an American live action/computer animated/traditionally hand-drawn animated action adventure musical fantasy crossover film based on the spin-off television series of the live action traditionally animated show, Ruby: The Incredible Night Fury and its sister show, The Land Before Time: Adventures in The Big City, a sequel to Into the Dragon-Verse, and was directed by Brad Bird and Dean DeBlois and produced by Universal Animation Studios, DreamWorks Animation and Amblin Entertainment, and distributed by Universal Pictures and 20th Century Studios. The film usually combines uses of traditional 2D hand drawn animation (Land Before Time characters and other characters) Computer animation (for Night Fury Ruby and How to Train Your Dragon characters) and live action (Humans and the world). It is the second film of the Into The DragonVerse film series.
Meghan Strange, Issac Ryan Brown, Tom Holland, Jeff Bennett, Rob Paulsen, Stephen Merchant, Reba McEntire, Jess Harnell, Jay Baruchel, America Ferrera, Christopher Mintz-Plasse, Jonah Hill, T.J. Miller, Corey Burton and Richard Steven Hortvitz and Kristen Wiig reprise their roles from the first film. New additions, Freema Agyeman, Nick Offerman, Bill Hader, Will Smith, Keke Palmer and Reese Witherspoon joined the cast.
Summery
TBA
Plot
TBA
Cast
Tobey Maguire as Peter Parker / Spider-Man, a Marvel Comics superhero from the Spider-Man series.
Kirsten Dunst as Mary Jane Watson
Jesse Tyler Ferguson as Dr. Drake
Al Roker as News Anchorman
Nolan North as News Chopper
Corey Burton as General Theodore Ross
Richard Steven Horvitz as TBA
Reese Witherspoon as TBA
Voices
Meghan Strange as Ruby, a pink, young Oviraptor. She has the power to transform into a Night Fury dragon.
Issac Ryan Brown as Chomper, a purple, young Tyrannosaurus Rex.
Jeff Bennett as Petrie, a brown young Pteranodon
Rob Paulsen as Guido, a teal Microraptor/Ruby's Father, a purple Oviraptor
Stephen Merchant as Pterano, an orange-brown Pteranodon and Petrie's uncle
Reba McEntire as Etta a yellow Pteranodon
Jess Harnell as Swooper, a blind, elderly blue-green Harpactognathus
Jay Baruchel as Hiccup Horrendous Haddock III, a 15-year-old human Viking boy
America Ferrera as Astrid Hofferson, a 15-year-old human Viking girl
Christopher Mintz-Plasse as Fishlegs Ingerman, a 14-year-old Viking human
Jonah Hill as Snotlout Jorgenson, a 15-year-old Viking human
T.J. Miller and Kristen Wiig as Tuffnut and Ruffnut Thorston, a pair of 14-year-old quarrelsome Viking human twins.
Freema Agyeman as Ptyra, an Orange/Rust Brown teenage Pteranodon, Pterano's 2nd daughter and Etta's sister
Tara Strong as Virgil the dragon
Nika Futterman as Ruby's Mother, a pink Oviraptor
Tress MacNeille as Petrie's Mother, a cerulean Pteranodon
Nick Offerman as TBA
Bill Hader as TBA
Will Smith as TBA
Keke Palmer as TBA
Production
TBA
Songs
Things Were Better by Alan Menken
Into the Snow sung by Ptyra 
TBA
TBA
TBA
Score
TBA
TBA
TBA
TBA
TBA
TBA
TBA
TBA
TBA
TBA
TBA
TBA
TBA
TBA
TBA
Characters
Main Characters
Secondary Characters
Trivia and Fun Facts 
Opening Logos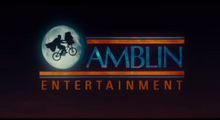 Community content is available under
CC-BY-SA
unless otherwise noted.