Laser-Horn 2: Attack of the Aliens is an upcoming American live action/traditional hand-drawn 2D animated superhero musical film based on Adventures with Super-Flyer and it's sister show, The Land Before Time: Adventures in The Big City. It is the tenth film in the Dino-Superheroes Cinematic Universe and the sequel to Laser-Horn. Like its predecessor, the film is directed by Micheal Bay and Charles Grosvenor, combines live action (humans and World) and traditional hand-drawn 2D cel animation (Land Before Time characters) and produced by Universal Animation Studios, Amblin Entertainment and Marvel Entertainment and distributed by Universal Pictures and 20th Century Studios.
Cast
Anndi McAfee as Cera the orange Threehorn/Laser-Horn
Tom Holland as Tooper Iwan
Alexa PenaVega as Megan Paul
Shia LaBeouf as TBA
Megan Fox as TBA
Rainn Wilson as TBA
Glenn Morshower as TBA
Julie White as TBA
J.K. Simmons as Mr. Thicknose, a Pachyrhinosaurus
George Ball as Topsy, a Triceratops
Camryn Manheim as Tria, a Triceratops
Nika Futterman as Tricia/Cutie-Horn
Production
Songs
Score
Trivia and Fun Facts
Quotes
Opening Logos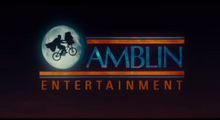 Community content is available under
CC-BY-SA
unless otherwise noted.