The Randomian Film Rating Board, or the RFRB, is the film rating system of Randomia. It is also used for TV programming.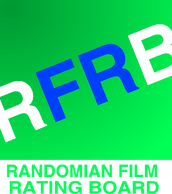 RATINGS:
A: All Ages
PG: Parental Guidance
13: Recommended for ages 13 and up
16: Not suitable for viewers under 16
18: Not suitable for ages 18 and up. This is used for shows and movies that are too adult for the 16 rating, and used for 16-rated shows during the "Uncensored Night" hours.
21: Only for ages 21 and up. Only used for pornography, which isn't common in Randomia.
Community content is available under
CC-BY-SA
unless otherwise noted.