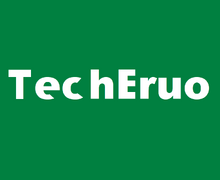 TechEruo (originally Technical Eruowoodian Computers) is an Eruowoodian consumer electronics, toy, video game and mass media company.
TechEruo is the parent company of Eruowoodian Satellink satellite television provider. TechEruo is very well known for making all sort of niche gadgets, toys, and video game peripherals since the 1980s.
History
TechEruo was founded in 1963 as Technical Eruowoodian Computers as a subsidiary General Electric Eruowood of. In 1973, TechEruo introduced the first home PC and their first home video game console, TV Board and Sports Game in Eruowood. In 1975, Technical Eruowoodian Computers officially changed its name to TechEruo.
In 1991, General Electric Eruowood officially changed its name to TechEruo East Wing.
In Spring 1993, Laura Powers was officially made the mascot of TechEruo after the success of an issue in TechEruo Power.
In 2000, after buying out the next door GE plant and connecting the two buildings, the TechEruo Eruowood HQ became the second largest building, behind Boeing's HQ.
In 2002, they filed for Chapter 11 bankruptcy after years of debt.
In 2020, they once again filed for bankruptcy protection, all of the logo mascots were removed, except for SpongeBob for the TechEruo Animation Studios department.
Headquarters
TechEruo of Eruowood (Located in Eruowood City, Phone Number: ERUO-555-2300)
TechEruo of America (Located in New Orleans in

TechEruo Technology Park

, Phone Number: 504-555-3200)

TechEruo of NOLA (alternative name used for US developed products)
TechEruo NOLA (alternative names used for localized games)
TechEruo NOLA32 (alternative name from 1993-2000 for games developed in the NOLA32 office)
TechEruo NOLAO2 (alternative name from 2000-present for games developed in the NOLA Office 2)

TechEruo of Europe (Located in London, Phone Number: ???)
TechEruo of Canada (Located in Toronto, Phone Number: 647-555-2332)
TechEruo of Japan (Located in Tokyo, Phone Number: ???)
See also
TechEruo Syndicated Channel