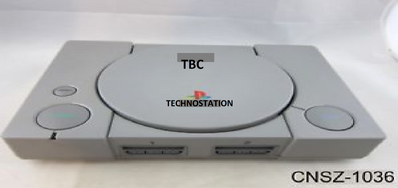 TechnoStation or simple 'TS1 was a South Korean-Taiwanese bootleg console made by Techno Consoles Entertainment (South Korea) and Taiwanese Bootleg Company (Taiwan). It was shown at Taiwanese Bootleg Zone 1995. The last showing in 2002. TS1 was replaced by TS2. They sold 14.028.245 consoles and 21.015.520 games. They make 720 games like: Taiwan League or Pinball Star.
Taiwanese Version of TechnoStation
Theorysonic was helped TBC and TCE with model called TTT756-TS.
The company has created 1 multicards: 40-in-1.
List of games in 9-in-1:
Super Mario 1
Super Mario 2
Super Mario 3
Pinball
Nesca But
Nesca But 2
Super Mario Bros 4
Super Mario Bros TS
Super Mario Bros TS: Lost Levels
Community content is available under
CC-BY-SA
unless otherwise noted.